A ship loses containers in North Sea storm
14 January 2019

Category:

Government, Maritime business, News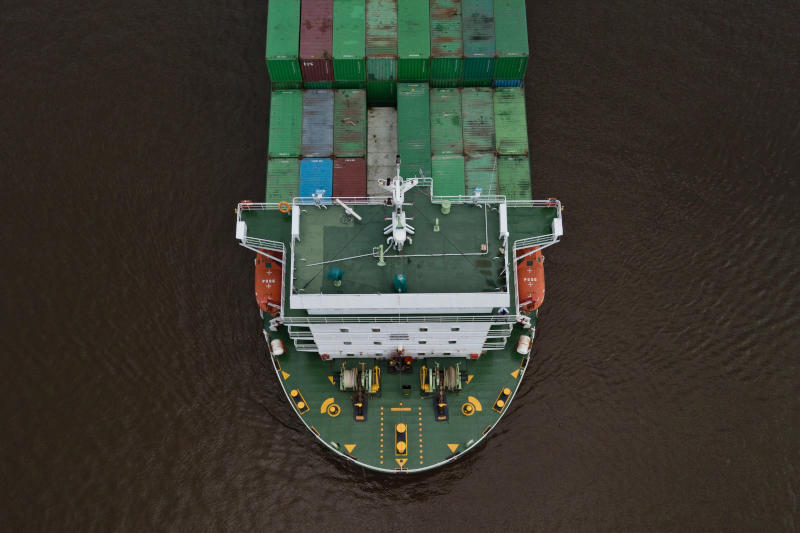 Heading to Bremerhaven, Germany, container ship MSC Zoe has been caught in a heavy storm during the night of January 2nd  2019 , resulting in the lose of about 270 containers overboard.
Following this incident, CLS' 24/7 team of analysts relied on the CLS Maritime Awareness System to investigate on vessel's behavior and sea state before the incident.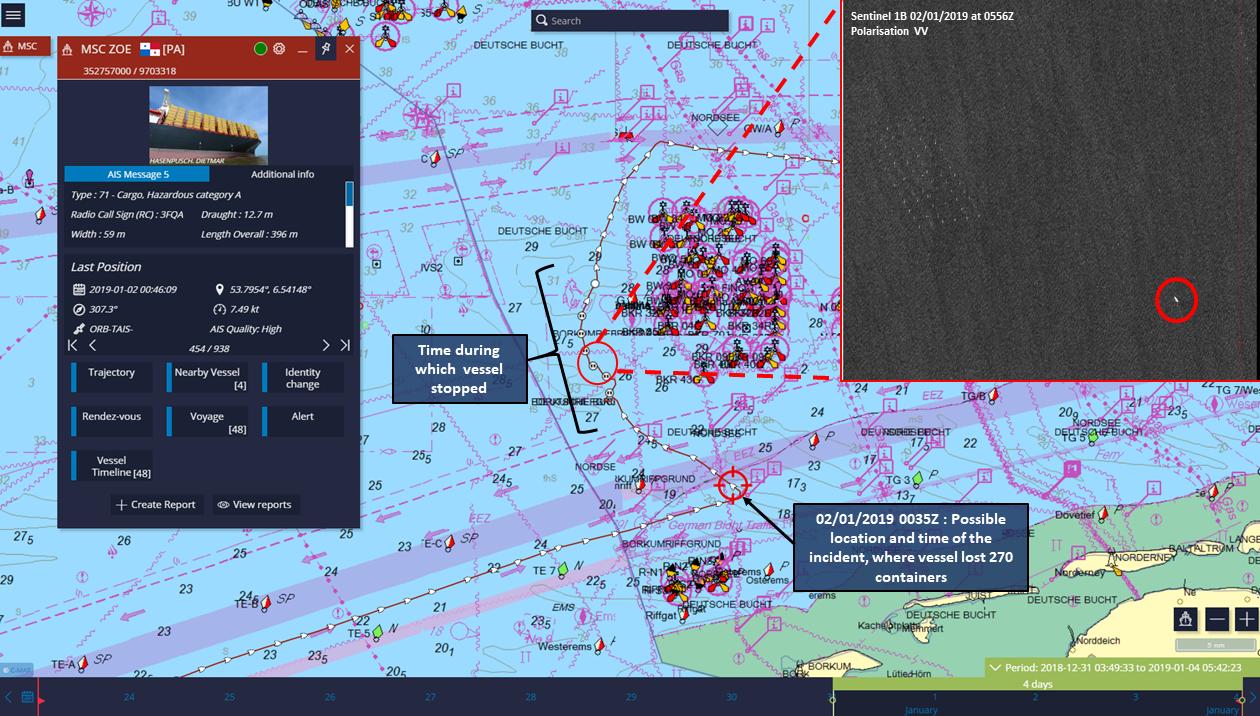 On January, 2nd 2019 at 00:35 (UTC), MSC Zoe changed suddenly its route while navigating in traffic separation scheme. Vessel reduced its speed from 9 Kt to 6 Kt, then heading again at 9Kt whereas vessel was crossing a forbidden area avoiding a wind farm.
During this change, vessel started to slow down (from 9Kt to 3Kt) then almost stopped from 03:00 (UTC) to 08:30 (UTC). After that, vessel set out slowly, with a 3 Kt speed then, once back in its route, got under way reaching 8 Kt speed.
According to the Dutch and German coastguards, MSC Zoe lost at least 270 containers including four holding potentially dangerous substances such as organic peroxide, a highly flammable substance used in making plastics.