Transhipment detection between two oil tankers
2 October 2018

Category:

Government, Maritime business, News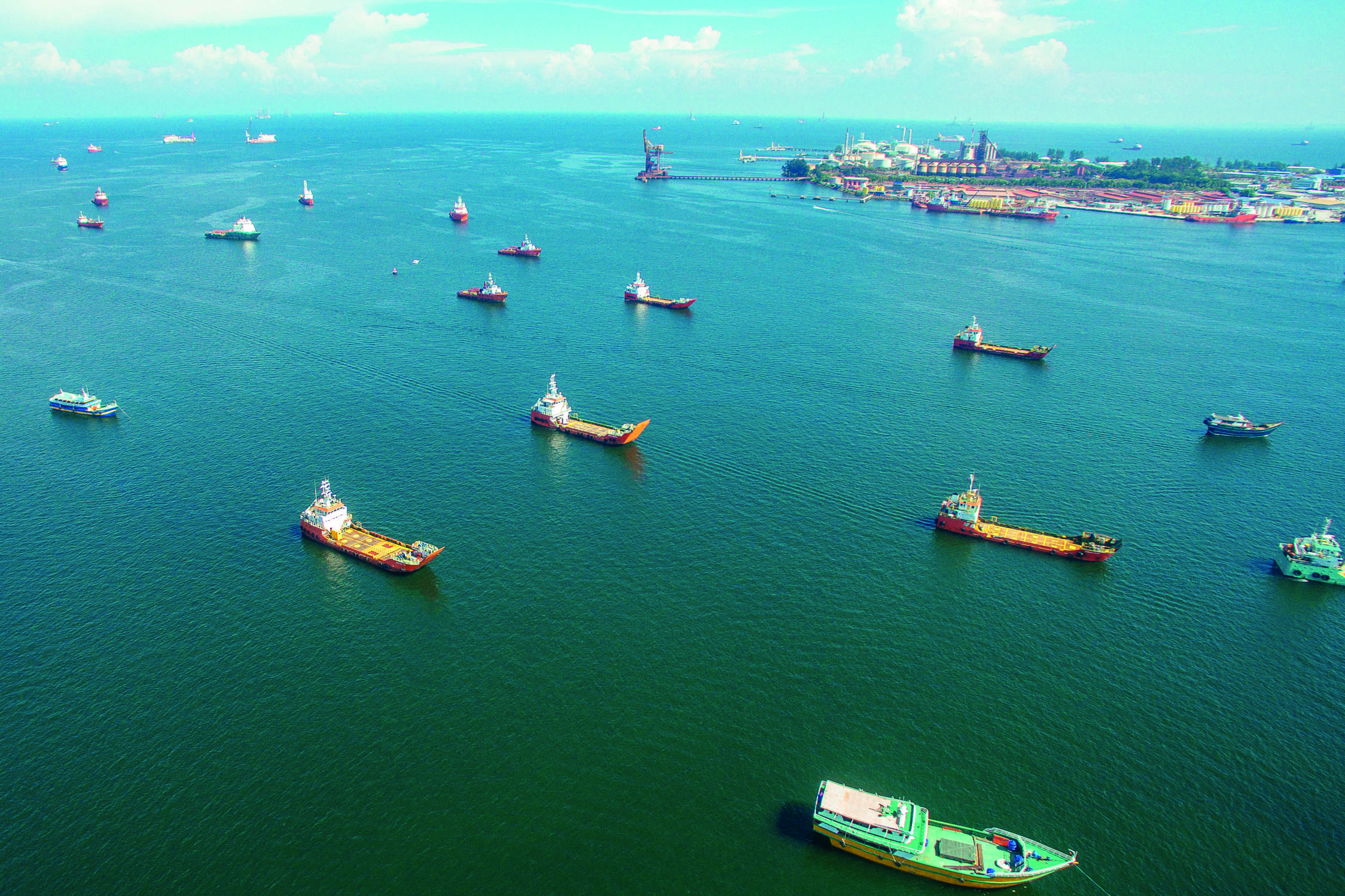 CLS' 24/7 team of analysts detected suspicious activities over a given area of interest and given period of interest.
Thanks to our Maritime Awareness System (MAS) platform, massive amounts of data were analyzed and some interesting situations were identified.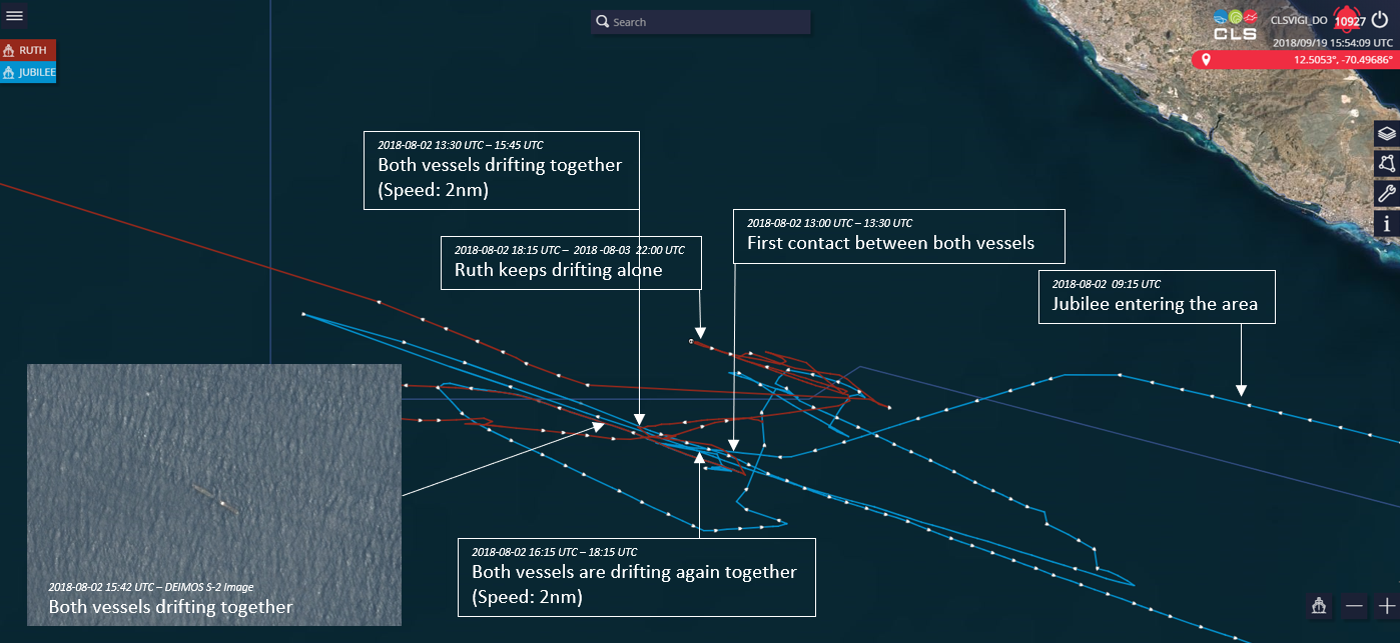 A vessel was spotted at anchorage for several days in one area of interest. This vessel caught our attention and our analyst team decided to put a surveillance on this vessel. Indeed, due to past AIS tracks and patterns identified, this vessel had been suspected of regular transshipment activities (which might be legal or illegal).
A specific surveillance was put on this vessel to detect and raise alerts if a rendez-vous at sea with other vessels is identified. The algorithm behind this surveillance has been specifically designed by CLS data scientists.
Our Maritime Awareness System determined, based on AIS tracks, that vessel of interest had indeed met with another vessel in the Caribbean Sea. The two vessels were spotted drifting together for several hours. In addition, an optical satellite image was been acquired, showing the two vessels side by side, exactly as identified by CLS' Maritime Awareness System.
This use-case is a perfect example of actionable information and accurate outputs that can be delivered by CLS' Maritime Awareness System.