From ocean racing to new northern routes, the challenge of extreme latitudes
Protecting shipping and vessels from icebergs is critical.
The threat of icebergs to shipping in the Southern Ocean is increasing as more container shipsseek an alternative to the Panama Canal route.
With the melting of the ice, new sea routes are taking shape. Arctic routes, and strategic seaways, are reshaping international trade. The Northeast and Northwest passages can now be transited, avoiding costly routes via the Suez or Panama canals.
CLS's expertise in ice detection: Helping to ensure voyage safety
In all weathers, through fog or under the densest clouds, day or night and anywhere in the world, satellite images do not miss any detail.
CLS offers its expertise in satellite data processing for radar imagery and altimetry data (sea surface height measurements) and ocean current modeling to detect the presence and forecast the drift of icebergs in the Antarctic and Arctic zones. Thus, icebergs that may threaten the course of ships will be detected by CLS and their trajectory will be predicted. A truly market leading service.
A 24/7 Iceberg Detection Service
Whatever your domain:
Maritime transportation.
Organizer of sailing races, sailing trophies or solo rounds.
We can provide you with our iceberg detection system, to enhance the safety and security of both people and assets. As a specialist in radar (SAR) and altimetry satellite data processing and ocean current modeling, CLS detects icebergs and calculates their drift using in-house models.
Preliminary iceberg detection by altimeter.
Iceberg detection using SAR imagery.
Iceberg drift forecast.
 "We have the necessary experience to support you with your individual operational requirements.
We are eager to discuss your needs",
commented Nadia Maaref, Director for Maritime Security at CLS.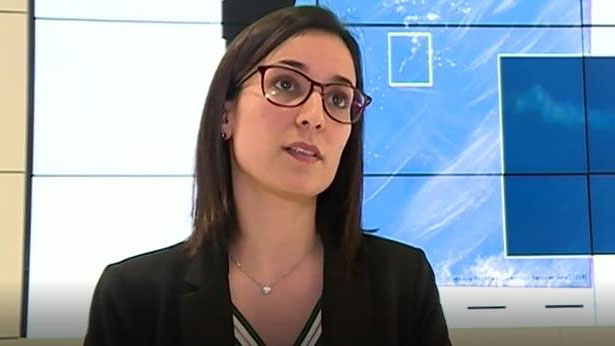 The VIGISAT Team, vastly experienced
Our VIGISAT antenna network acquires high-resolution radar satellite images. Whatever the conditions, radar satellites make the observation and detection of large icebergs possible.
CLS's VIGISAT radar satellite data acquisition and processing station, based in Brest, France is the only one of its kind, with our analysts collecting and analysing data from 15 different satellites.
CLS has worked hand in hand with ocean race organisers for more than 15 years, helping to refine the courses and identifying icebergs that pose a threat to skippers' safety.
CLS and its Maritime Security team are here to support the safety and success of your voyage.