Maritime Fleet Management
Over Watch your Fleet
CLS offers smart and complete tracking solutions from web-based ship management software to associated hardware, providing end-to-end solutions for enhanced maritime operations.
Explore our range of fleet tracking and business intelligence solutions for an exhaustive view of your fleet.
Discover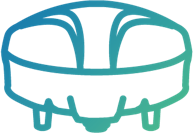 Easy-to-use beacons to track your vessels in real time with accuracy and reliability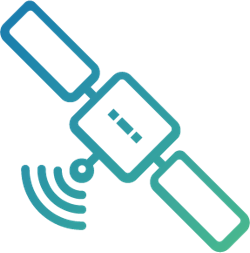 Satellite communications for true global coverage relying on Inmarsat, Iridium and Argos constellations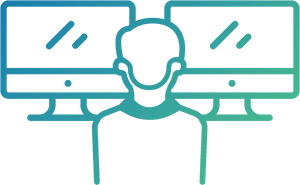 Web-based solution to easlisy track your fleet and monitor efficiency through KPIs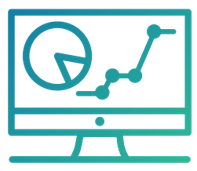 Data analytics for vessel performance with cross-checking and fusion of multisource data (AIS, vessel information, meteorological and oceanographic data)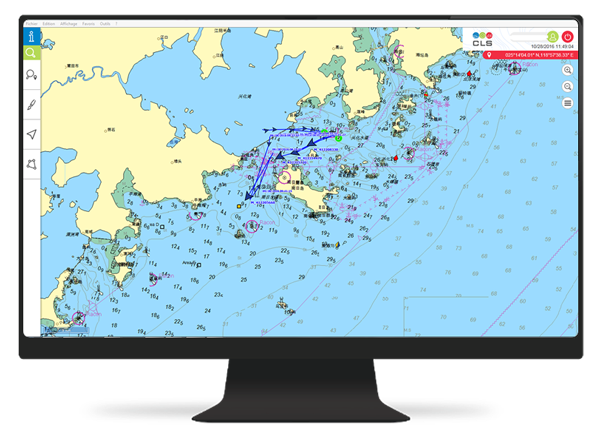 Themis Fleet Tracking:
your One-Stop Shop to Track your Fleet
Discover Themis Fleet tracking, our web-based solution to track your assets anywhere at any time, with added-value web services for enhanced vessel performance and efficiency.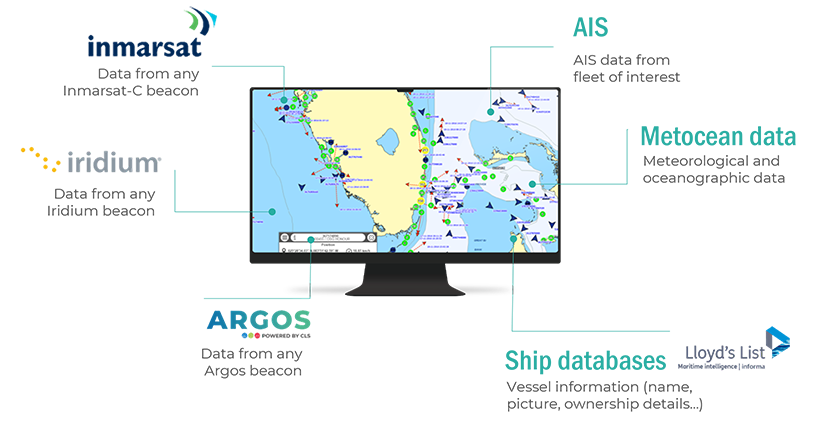 Multisource Data
for Intelligent Tracking Services
Themis Fleet Tracking brings together intelligent tracking features, analysis and reporting into an easy-to-use web platform.
Discover this complete solution to accurately track vessels' movements.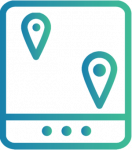 Track and obtain information on desired ship: near-real time position, speed, heading, port of call, ETA…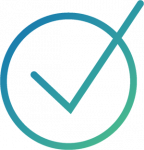 Geofencing capabilities that provide automatically a set of safety and operational notifications/alerts configured by the user.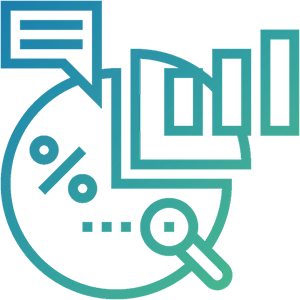 Obtain KPIs to monitor your fleet and optimise your vessels' operations.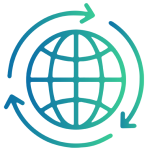 Choose among various delivery formats and acquire customised reports with ship position…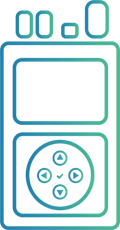 Compatible with Any Beacon
Select amid CLS dedicated terminal or use existing on-board terminals (no hardware change or investment).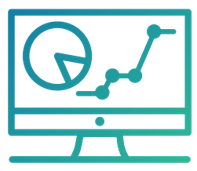 to manage your fleet and edit KPIs
Enhance your fleet daily operations with data-driven performance and access customised dashboards with accurate ship performance KPIs and actionable insights for your daily operations.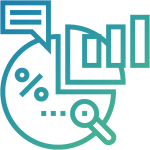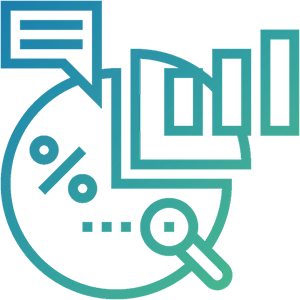 Get a better understanding of your vessels' performance and efficiency with real-time monitoring of KPIs, on-board data collection and exchange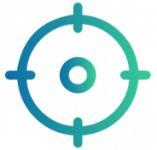 Monitor pilot operations, bunkering, and detect in real-time berth and unberth manoeuvres of vessels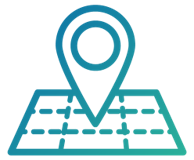 Get access to port and terminal occupancy rate with prediction of next ports of call based on real ETA calculation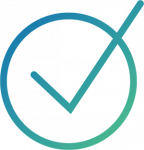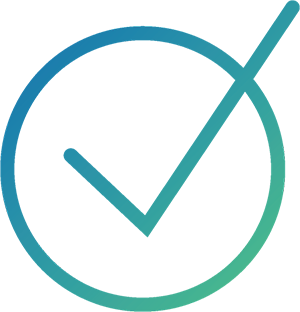 Obtain specific reports to stay compliant with major pollution regulations (EU MRV and IMO DCS) as well as PSC requirements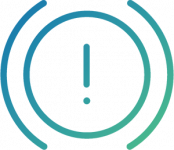 Receive alerts when AIS data is missing and detect schedule abnormalities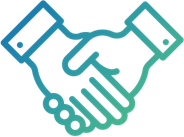 365/24/7 Service Availability
Our team is always available to provide personal support for a high-quality after-sale service
Recommended Hardwares
Aside satellite airtime, CLS provides a range of easy-to-use and maintainable beacons to complete your tracking solutions.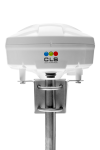 CLS Shiploc VII
Shiploc VII is an Iridium tracking device designed by CLS to comply with the SSAS regulation. It offers worldwide coverage in real-time and alert management service.
Access Shiploc VII Product Sheet '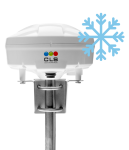 CLS Shiploc VII Arctic
This version of Shiploc VII offers the same capability but was especially designed to operate in harsh environment, including polar zones.
Access Shiploc VII Arctic Brochure '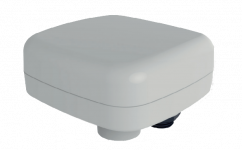 Sirius One
Sirius One, an Iridium tracking device, is as simple as tracking should be: a fully self-contained unit that will keep you tracked, even without external power.
Access Sirius One Brochure '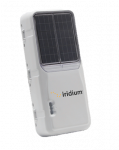 Iridium Edge Solar
Standalone, programmable and solar-powered SBD device offering real-time GPS tracking and communication capabilities over Bluetooth.
Access Edge Solar Brochure '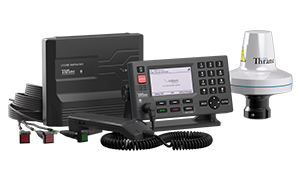 Iridium LT-3100S
This robust beacon, compliant with LRIT requirements, is designed and built for the demanding and rough environment at sea.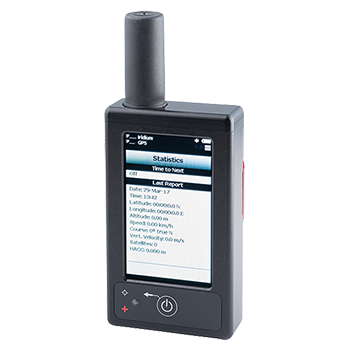 NAL Shout 3G
This small satellite tracker is a dual mode messaging and tracking handheld device, utilising both Iridium and 3G/4G/LTE networks to send location reports and emergency notifications.
Access NAL Shout 3G Brochure '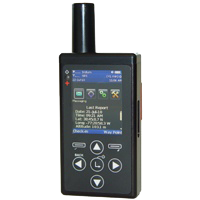 NAL Shout Nano
This smaller version of the Shout 3G with selectable push button controls utilises Iridium SBD service to send GPS reports, two-way canned and free-text messages, and emergency notifications.
Access NAL Shout Nano Brochure '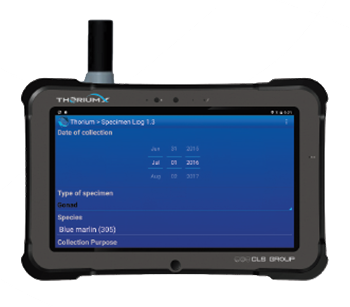 CLS Thorium X
This tablet is specially designed to withstand harsh environments. Its connectivity and transportability make it the perfect reporting tool for remote areas.
Access CLS Thorium X Datasheet '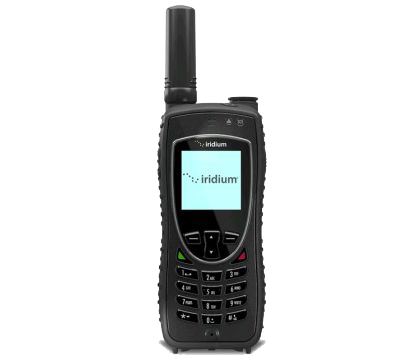 Extreme 9575
This satellite phone provides real-time tracking with GPS-enabled SOS and can connect with Iridium Extend to create a Wi-Fi hotspot to keep in touch everywhere you travel.
Access Extreme 9575 Brochure '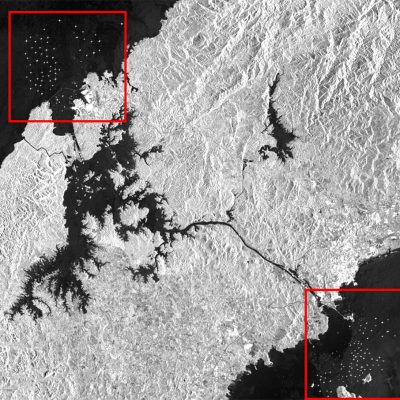 Sentinel 1 image received and analyzed by CLS' VIGISAT station dated August 27 2023 shows the hundreds of vessels blocked at the 2 gates of the Panama canal. ESA Copyright.Areas framed in red...
read more
How can we help you? CLS works with partners in all areas, both private and public, in charge of maritime surveillance. If you want to know how we can help you increase your performance, get in touch with our team.