EFFECTOR H2020: EFFECTOR workshop on Interoperability in Maritime Situational Awareness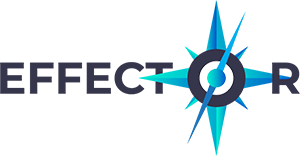 A successful online event to present the project's results produced so far to 100 participants. 73% of respondents find value in the EFFECTOR approach.
The first EFFECTOR workshop was held virtually on 26th May, 2021 where the consortium shared its produced results and collected valuable feedback for project's next steps with 73% of respondents considering the system components were covering their needs at moderate to complete levels. In total, 94 attendees from the community of end-users, authorities and government entities, companies, research and technology organisations as well as academia/universities watched the event.
After an initial overview of the EFFECTOR project, the attendees had the opportunity to learn how EFFECTOR approaches interoperability for maritime surveillance with presentations dedicated on Data Lakes, Data Sources and Information Exchange. Moreover, attendees were able to share their views and propose ways to the EFFECTOR team to improve on the proposed technological solutions through productive discussions among the panellists and the audience.
A session dedicated to the innovation potential of EFFECTOR concluded the workshop with a presentation about the project's unique value proposition towards the users' needs that were already identified. The audience expressed its view by identifying services and adding use cases that felt important for a National Coordination to have.
"This type of event is paramount for the development of research as an opportunity not only to share our progress and the results, but most importantly to engage with potential beneficiaries at an early stage and therefore promoting the uptake of results beyond the project", states Mr. Tiago Pedro, Project Manager at INOV, the partner responsible for the workshops coordination.
According to Mr. Alexis Blum (SGMER), EFFECTOR Projector Coordinator, "This first workshop with external end users and practitioners was very useful for the EFFECTOR project. This event forced us to make a small break and take the time to state where we are right now and what we still have to do to until the project's completion. Moreover, this gave use the opportunity to discuss and get valuable feedback from professionals. This will help improve our work and EFFECTOR results."
95% of respondents showed interest in participating to the EFFECTOR final workshop that will take place on March 2022 where the results from the trials will be presented. During the scheduled project's trials, the EFFECTOR system will be tested, validated and demonstrated in real operational scenarios together with maritime authorities, end-users and practitioners in Greece, Portugal and France.