Maritime operations monitoring in Indonesia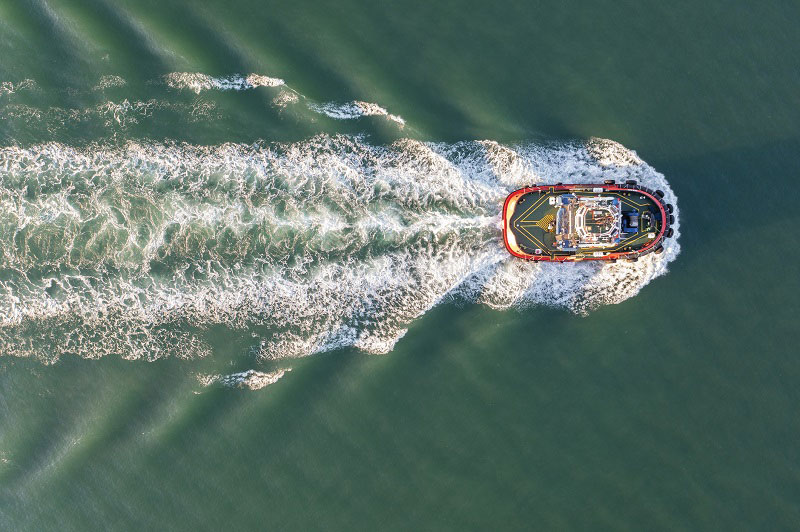 Each country or geographical area has its own constraints, and it is by being as close as possible to our customers that we have been able to devise solutions that meet their individual needs.
This is how, with more than 34 sites around the world, we can boast a presence on all continents, a presence worthy of a large group, but with the flexibility of a smaller group that knows how to respond with agility to the needs of its customers and adapt its proposals.
Since 2004, our presence in Indonesia through our subsidiary PT CLS Indonesia, has seen the realization of some fine projects in the fields of sustainable fisheries management, mobile monitoring, maritime safety, environmental protection and energy.
PT CLS Indonesia proposes global solutions based on local needs and go above and beyond to form lasting relationships with its clients.
Today we are going to focus on maritime safety by highlighting an innovative solution designed by our subsidiary for monitoring fuel consumption on board ships.
How to control the ships' fuel consumption?
Distress situation at sea? Fuel theft? High operational costs? Lack of communication?
Whatever your concern is, PT CLS Indonesia has innovated for 20 years now, with an efficient control of fuel consumption adapted to local needs, which has the advantage of being simple, effective, not overly expensive, and moreover replicable to other regions of the world.
Widely proven and including international standards, local maintenance and high-quality reliable products and services, our tailored solution is made for any fleet manager who wants to reduce fuel consumption and improve the follow-up of his ships and the safety of his crew.
Our proposal? A fuel monitoring system
The proposal consists of an integrated solution to monitor the vessels' fuel consumption, and to optimize and monitor fleet performance.
The whole system consists of Coriolis flow meters, RPM Sensors, an Iridium based CLS terminal, a SATbox data logger and powerful web monitoring platform to display and report all the acquired data from the vessel. Today, more than hundreds of vessels are equipped with our system in Indonesia.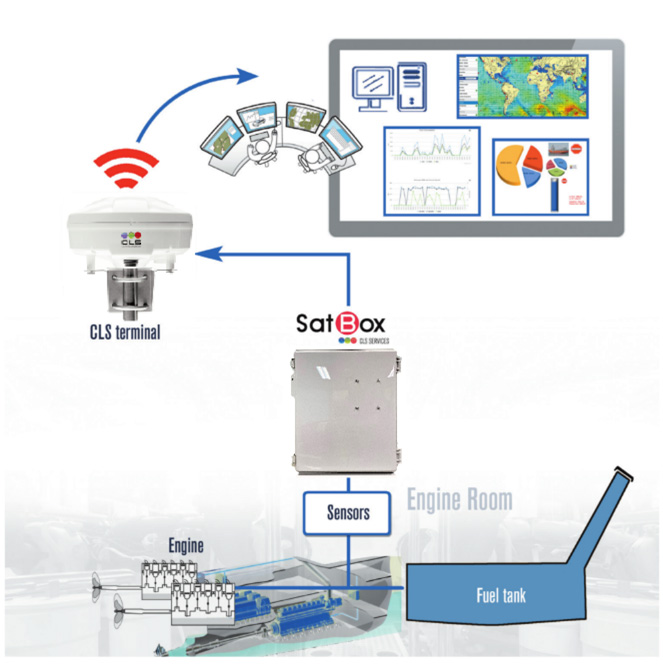 No more lack of information
Easy to operate, stable communication, enabling anticipation to fleet managers by giving additional information the system is proven to control fuel consumption in Indonesia. Automatic reports & alerts, onboard emails, tracking data, RPM & fuel consumption data and bunker information are the usual tools we provide to fleet managers for an improved and cost-effective management of their fleet.
Moreover, the return on investment is there from the first year.
Benefits
Monitor or accurately measure the fuel consumption of the vessel fleet and reduce operational costs:
Return on investment from the first year
Low maintenance
High level accuracy measurement
Reliable
Daily reports and online alerts
Command center and onboard application
''We bought the fuel monitoring system from CLS. We found out CLS proposes a better price, the data is quite stable compared to our previous system, still using the high recommended type of flowmeters, and more importantly the aftersales and technical support is very good and beyond the requirements of Petronas. Another strength of PT CLS is the seamless support,  with local office and workshops, and a fast-responding team.''
Testimony of an Anchor Handling Tug vessel working in Petronas Platform Area in east Java, which has been using this service for more than 2 years.