Indonesia-EU Maritime Security High Level Conference and Table-Top Exercise: Inter-Agency Coordination in Accident Management at Sea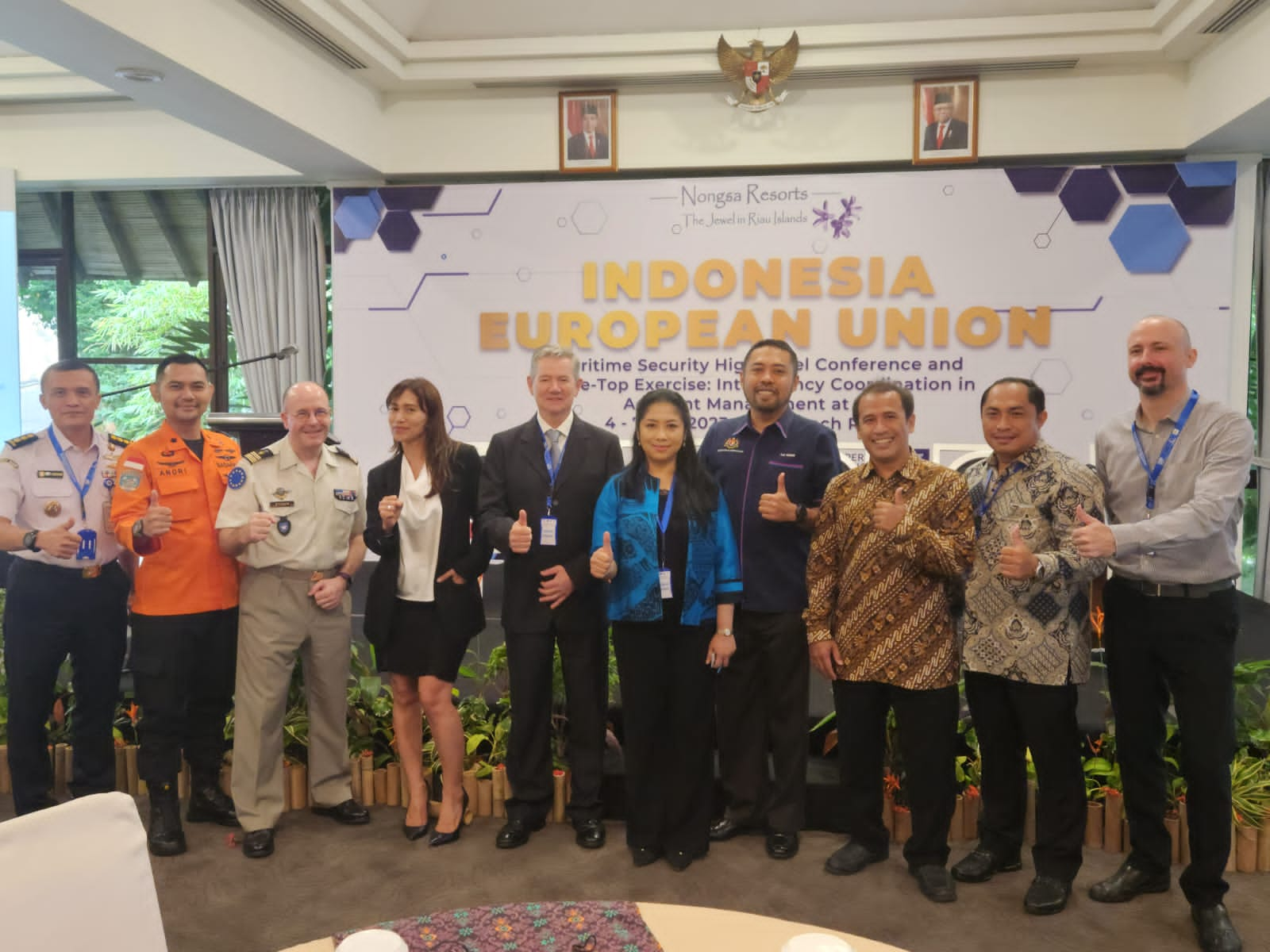 CLS was invited by Ms Adriani Kusumawardani, acting director of Maritime Security and Resilience, Ministry for the Coordination of Maritime Affairs and Investment to attend and participate in an international conference, which has been held on Wednesday –Thursday, 5th–6thJuly 2023 in Batam, Riau islands, Indonesia.
The event was organized by the Coordinating Ministry for Maritime Affairs and Investment of the Republic of Indonesia, in collaboration with the Delegation of the European Union to Indonesia and Brunei Darussalam, and with the support of the EU-funded project "Enhancing Security Cooperation in and With Asia" (ESIWA). We would like to enlight the role of Ms Heloise Humbert, who holds the position of Maritime Safety Advisor to the Indonesian authorities at the Ministry of Europe and Foreign Affairs, who helped make this event possible.
Opening the event, the EU Ambassador to Indonesia and Brunei Darussalam, H.E. Vincent Piket underlined the essence of the EU's Strategy for Cooperation in the Indo-Pacific.
On this occasion, we showcased CLS' solutions to combat illegal fishing and oil pollution by unregulated degassing. CLS' Maritime Awareness System for maritime intelligence which harnesses cutting edge satellite imagery and sensor data with in-depth analysis provides an unparalleled maritime picture. And THEMIS SAR CLS' Incident Management System for Rescue Coordination Centers which is an IAMSAR compliant solution helps plan and coordinate Search & Rescue operations.
Over the 2 days, participants shared information on how to move towards to enhanced maritime safety in the region and strengthening inter-agency cooperation in maritime surveillance and further enhancing information exchange and crisis/incident management with the support of EU to Indonesia.
In the Indo-Pacific, Indonesia is an important partner for the EU, with cooperation spanning trade, climate action, regional security, and the maritime domain with Malacca straight which is a geopolitical zone under tension, and 30% of the world's pirate attacks take place in Indonesian waters.
The security of Indonesia's coasts and waters is a priority for Indonesia, to guarantee its interests and legitimacy.
Major senior officials and representatives from Indonesian agencies, such as Ministry of Marine Affairs and Fisheries (KKP), Indonesian coast guard
(Bakamla), Indonesian Navy (TNI-AL), National Search and Rescue Agency (Basarnas) across the Indo-Pacific region, together with other regional actors were attending.