CLS and iceberg detection from space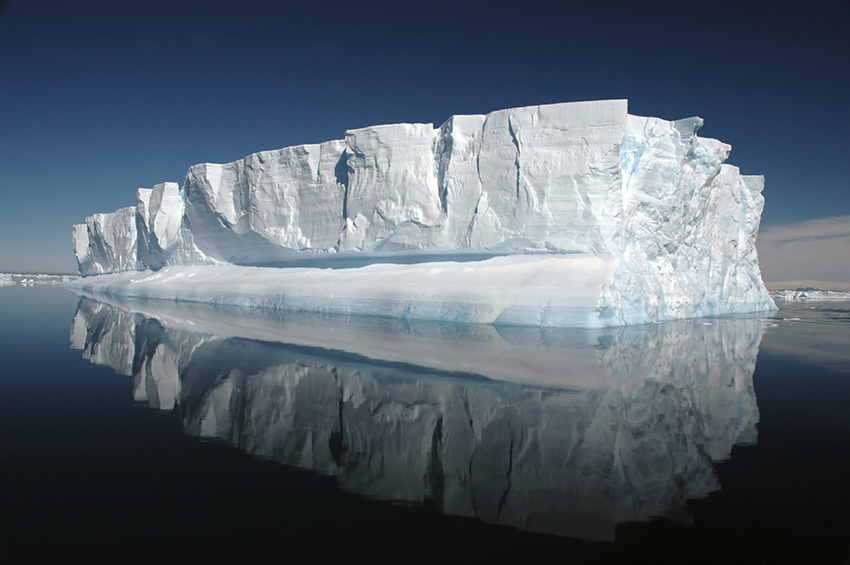 Vendée Globe, Jules Verne Trophy, Barcelona ; the management of the biggest offshore races have trusted CLS to detect ice threatening the competitors' route and to build together the famous exclusion zone which defines, on the basis of the expertise of our satellite image analysts, the limit to be crossed to avoid icebergs.
Sports events monitored from space
Roaring forties, howling fifties, the heart of the Southern Ocean is a path strewn with pitfalls. Antarctica, and the three capes of the Deep South, Good Hope, Cape Leeuwin and Cape Horn, are favourite areas for sea ice.
This is where CLS comes in, providing high resolution satellite data to detect icebergs threatening the progress of the competitors, and to calculate their drift.
An exclusion zone determining the location of the most damaging icebergs for the boats is systematically defined in partnership with the race directors and CLS ice experts. It is updated according to the movements of icebergs linked to winds and currents, before the boats reach the southern seas.
The CLS VIGISAT station keeps the ocean under close surveillance
Fighting against traffic, pollution, detection of icebergs threatening the biggest offshore races. Since 2009, CLS's VIGISAT station, located in Brest, has been the first of its kind in the civilian sector.  It acquires and processes high-resolution satellite images.
Our maritime experts are on deck 365 days a year to assess the satellite images received by VIGISAT and make them talk. These images have impressive powers, capable of seeing day and night and even through clouds. With our business analysts, it's a space solution like no other.
Thanks to the operational and real-time capabilities of CLS, VIGISAT has joined the very closed circle of European maritime surveillance by satellite.
And since January 15, our teams have been mobilized around the 14th edition of The Ocean Race, the crewed round-the-world race that started in Alicante, Spain, which chose CLS to detect icebergs threatening the course and calculate their drift.