All Flag states require LRIT (Long Range Identification and Tracking) conformance prior to 1 July 2009, in order to comply with IMO Resolution MSC.211(81). Operators are advised to have their terminals tested as soon as possible, even if their ships are already equipped with Inmarsat C terminals.
CLS is an authorized Testing ASP by more than 60 Flag administrations
CLS can start testing within 2 days after having received your test purchase order.
All tests will be done remotely from CLS, and its specialist subsidiary Fulcrum System, so there is no work onboard your ship involved. If the test shows compliance of the terminal, CLS issues a Conformance Test Report (in English) on behalf of the Flag authority.
CLS is authorized to conduct Conformance Test and issue LRIT Conformance Test Reports (CTR) on behalf the ship registries of the following countries: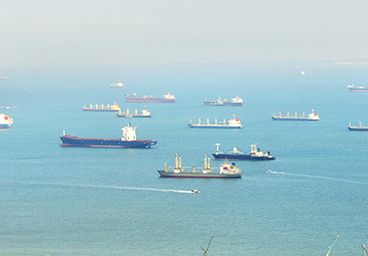 Application Service Provider (ASP)
Inmarsat and Iridium satellite communications from ships to LRIT Data Centres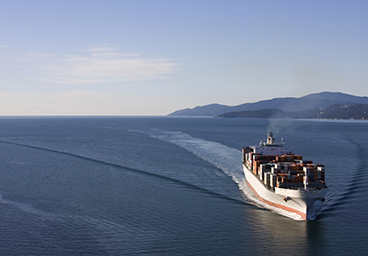 LRIT National Data Centre (DC)
CLS can design, deliver and operate Data Centres for maritime administrations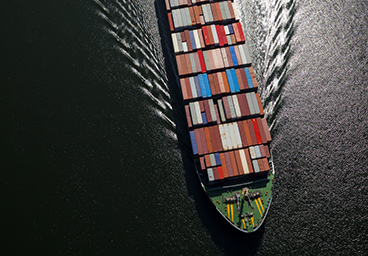 LRIT Conformance Testing ASP
Initial testing of ship terminals to verify their compliance with LRIT specifications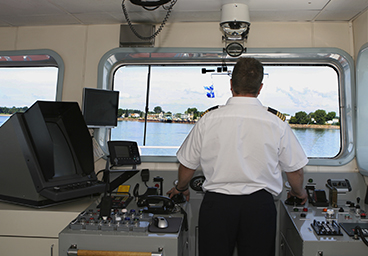 LRIT Conformance Test Report (CTR)
CLS will forward all successfull test results directly to the owner of the ship and his Flag administration
This IMO regulation applies to:
Passenger ships, including high-speed craft
Cargo ships of 300 GT and above
Self-propelled Mobile Offshore Drilling Units (MODU)
To comply with this regulation, these craft must be fitted with Long Range Identification and Tracking (LRIT) equipment programmed to transmit the identity of the ship and its location. The LRIT communication capabilities of the on board equipment will have to be certified by an ASP (Application Service Provider) recognized by the Administration or an authorized LRIT Testing ASP.
Contracting Governments must implement a national LRIT Data Centre or join a Regional/Cooperative LRIT Data Centre, to which ships will report their positions four times per day. In addition, these centres shall be capable of communicating amongst themselves and exchanging position reports upon request. In particular, a ship having notified a port of impending entry (NOA) can be tracked by that particular port thanks to this system. Contracting governments will also be able to track any ship within a 1,000 nautical mile zone of its coastline, no matter what flag it is flying.
Our testing ASP procedures follow the MSC.1/Circ.1307 dated 9 December 2009, replacing the previous Circ. 1296. The tests are done individually for each terminal (Inmarsat or Iridium). Each test lasts about 30 hours and includes:
Remotely uploading of the CLS DNID into the Inmarsat C terminal, so CLS can communicate with the ship
Series of automatic position reports at 1-hour, and 15-minute intervals
Individual polling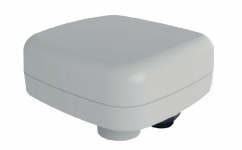 SIRIUS One LRIT Terminal
SIRIUS One is as simple as tracking should be.
A fully self-contained unit that will keep you tracked – even without external power.
LRIT Technical documentation (part I)
LRIT Technical documentation (part II)
Guidance in relation to certain types of ships which are required to transmit LRIT information, on exemptions and equivalents and on certain operation matters
Guidance on the implementation of the LRIT system
Guidance on the survey and certification of compliance of ships with the requirement to transmit LRIT information
Guidance to search and rescue services in relation to requesting and receiving LRIT information
Continuity of service plan for the LRIT system
Principles and guidelines relating to the review and audit of the performance of LRIT Data Centres and the International LRIT Data Exchange
LRIT Data Distribution Plan – Accessing and entering information Guidance notes for Contracting Governments Developmental and integration testing Guidance notes for LRIT Data Centres
2006 SOLAS (chapter V) amendments
Arrangements for the timely establishment of the Long range identification and tracking system
Use of Long-range identification and tracking information for safety and marine environmental protection purposes
Revised performance standards and functional requirements for the long-range identification and tracking of ships
Establishment of the International LRIT Data Exchange on an interim basis
Appointment of the LRIT Coordinator
Operation of the International LRIT Data Exchange on an interim basis
Establishment of the International LRIT Data Exchange
Establishment of a distribution facility for the provision of LRIT information to security forces operating in waters of the Gulf of Aden and the western Indian Ocean
Operation of the International LRIT Data Exchange
Adoption of amendments to the Revised performance standards and functional requirements for the long-range identification and tracking of ships (Resolution MSC.263(84))
Adoption of amendments to Resolution MSC.298(87) on Establishment of a distribution facility
Operation of the International LRIT Data Exchange after 2013
Amendments to the Revised performance standards and functional requirements for the long-range identification and tracking of ships (Resolution MSC.263(84))