A measure to enhance maritime security
Ships transport 90% of global trade and therefore maritime piracy is a real threat to the global economy. Piracy response and prevention has become a crucial mission for maritime authorities, international organizations and the shipping industry. With a wide range of satellite-based services, CLS is a trusted partner in piracy response and prevention.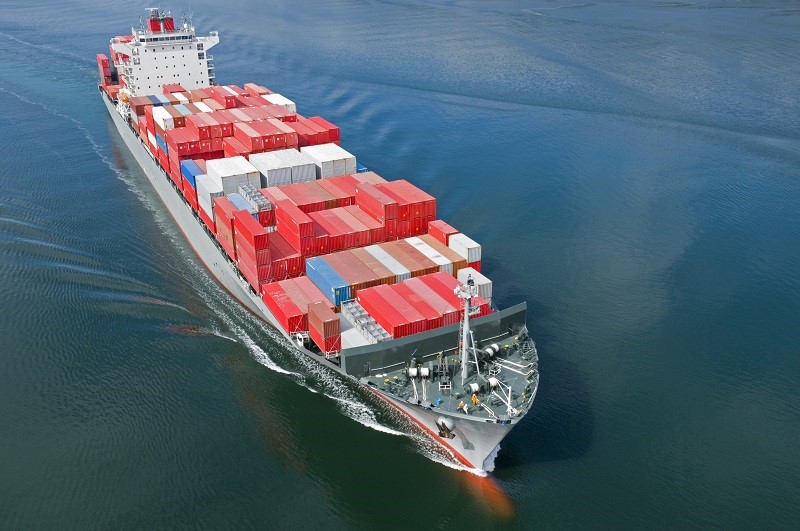 ShipLoc, our SSAS solution
CLS proposes an enhanced SSAS (Ship Security Alert System) solution, ShipLoc, meeting the IMO SOLAS regulation XI-2/6 requirements. ShipLoc provides:
Tracking of your ships 6 or 24 times per day displayed on a dedicated website with complete maritime maps.
Monitor the exact location of your vessels anywhere in the world at any time.
Display data such as speed, location, heading and time of the last ship position.
Visualize maritime weather data: wind, waves, air pressure…
Calculate the ETA of your vessel
Immediate alerts: If the crew pushes the alert button, a notification is sent to the ship owner and to the competent authorities.
Discrete message, undetectable on-board or by surrounding ships.
CLS operators monitor incoming alerts 24/7 365 days a year.
Data are completely tamper-proof, secure and reliable. They cannot be falsified in any way.
CLS integrates satellite-based data in one interface for a complete vision of maritime activity.
Customized distribution list
Alert distribution list settings are available on the web interface – you can easily configure your contact list.
SSAS Equipment: In case of a SSAS alert, information is provided simultaneously to the ship owner, IMB International Maritime Bureau and the flag state authority.
Tracking services for ship owners: ShipLoc continuously monitors the exact location of vessels anywhere in the world
Officially Endorsed by the IMB: ShipLoc is the only Ship Security Alert System approved by the IMB.
Simple data access and installation: Easy on-board transmitter installation, quick and simple access to data.
Dedicated Website: Positions are plotted directly on maritime maps for easy viewing.
Secure and Reliable: Operated by CLS, a leading satellite service company. All operations and alerts are monitored by an experienced team of operators 24 hours a day, 365 days a year. Alerts are managed by the IMB, the recognized anti-piracy organization.
Confidential: Position reports are only distributed to the ship owner and positions are completely tamper-proof.
Truly Global Coverage: Ships are located anywhere in the world at any time of day.
ShipLoc operates in 2 modes:
Ship tracking for ship owners:
The ShipLoc system provides ship owners with permanent tracking of their ships, 24 times a day.
The system is installed on board ready to function. Once powered, the unit immediately starts to send regular reports to the ship owner.
Information such as speed, heading and location of the vessel are displayed on the ShipLoc website.
Immediate Alert Notification:
The alert is sent only from ship to shore and not to other ships in the area. The alert is discrete with no indication of its activation to people on board.
This crisis mode is initiated by activating the panic button, and reports are immediately sent to the Shipowner, the IMB and the competent authority.
Data can be accessed on the ShipLoc website or with dedicated software.
ShipLoc equipment is discrete and operates automatically. The Shiploc VII kit includes:
An external dome containing:
– GPS receiver which calculates the position, heading and speed of the ship,
– Iridium modem for data transmission,
– A back up battery in case of main power supply failure.
2 SSAS alert buttons (or more in option),
A junction box with test button,
All the necessary cables for transmitter activation,
Mounting kit,
Optional cable and button.
ShipLoc service is a complete package including:
Real time, full global coverage Iridium satellite airtime for transmission of ship position, speed and heading.
SSAS alert management by CLS operators 24/7 365 days a year, with fax, email and telephone notification of the ship operator, flat state and IMB.
Data distribution on the dedicated website: www.shiploc.com.
Position reports archiving for up to 6 months.
Permanent monitoring of technical status (unit not emitting, unit disconnected from ships' power supply) with an email notification of ship operator.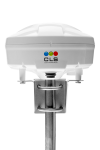 ShipLoc VII SSAS Terminal
Your Turnkey SSAS System for Worldwide Operations.
IRIDIUM Vessel Tracking and SOLAS Compliant SSAS System