Meeting with the Delegation of French Polynesia at CLS Brest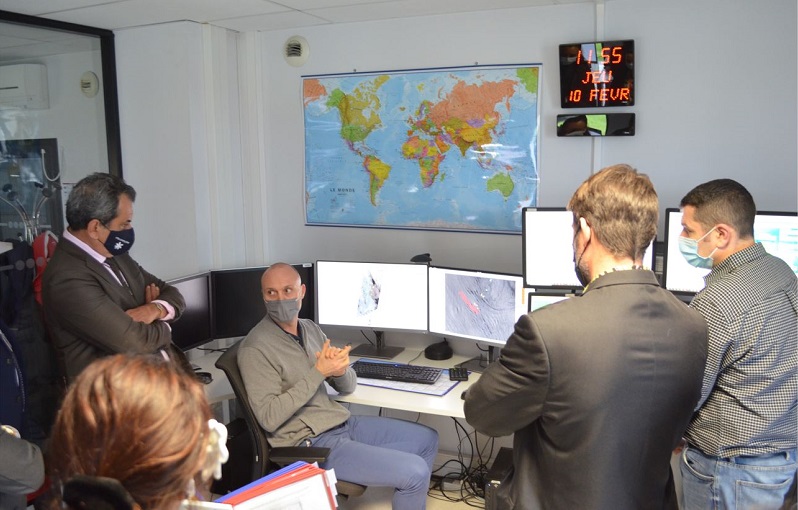 In the context of the One Ocean Summit, CLS welcomed in its premises in Brest a Polynesian delegation.
French Polynesia, an overseas territory of France, comprises more than 100 islands in the South Pacific and extends over 2,000 km. French Polynesia is a overseas collectivity with a large degree of political autonomy.
The executive body is the government under the control of the Assembly and presided over by the President of French Polynesia who is elected by the Assembly.
The surveillance of its maritime territory is a major issue, especially the surveillance of navigation to avoid groundings on the numerous reefs in the region. Not to mention all the usual problems linked to maritime territories: the fight against illegal fishing, illicit trafficking, protection and security of shipping lanes, pollution control, or search and rescue.
A summit meeting
Nadia Maaref, Director of Maritime Surveillance at CLS, and Vincent Kerbaol, Director of CLS Brest, with the CLS maritime experts, had the pleasure to receive and exchange with Edouard Fritch, President of French Polynesia.
He was accompanied by the Senator of French Polynesia, Teva Rohfritsch, the Director of Maritime Affairs, Cathy Rocheteau, the Director of Marine Resources, Cédric Ponsonnet, together with the Director of Environment, Miri Tatarata, Orama Lehartel, lawyer at the Maritime Affairs, and his Special Advisor, Thierry Nhun Fat.
Maritime surveillance issues
We were pleased to present MAS, CLS's maritime intelligence system for maritime authorities, as well as use cases illustrating the use of MAS in the fight against pollution, illegal fishing and real-time maritime surveillance.