Tracking HurricaneLane by satellite as it approaches Hawaii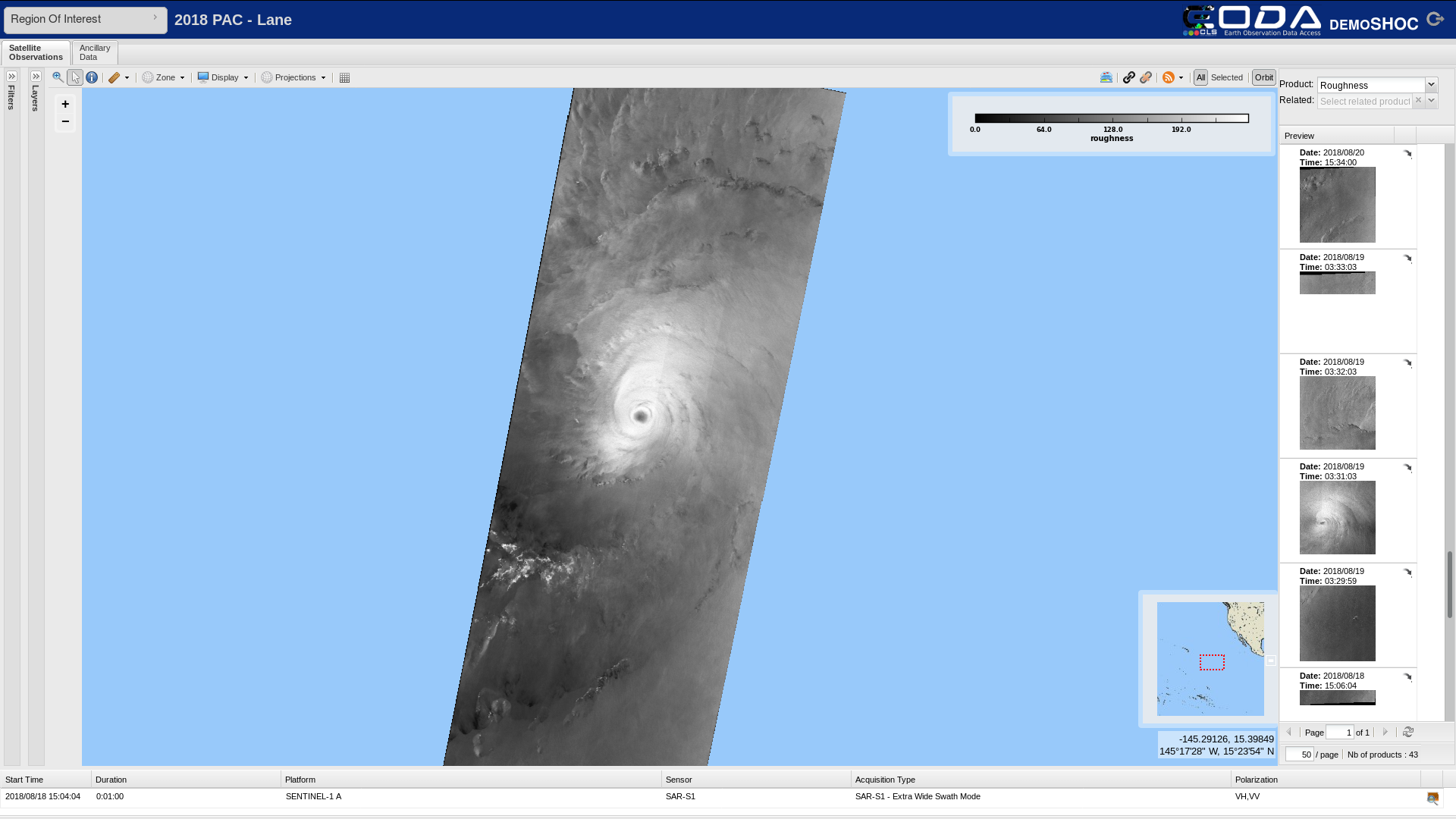 The CLS Group and Ifremer in cooperation with ESA have tracked HurricaneLane by satellite since August 18th.
Experts acquire regular SAR images from European satellites Sentinel-1A, 1-B and the Canadian satellite RadarSat-2 (thanks to GIS BreTel) to measure its progress, and in particular high resolution wind. This ESA demonstrator project capitalizes on other R&D projects (EO4Society).
Its objective is to show the potential of satellite technology for monitoring extreme weather events, via acquisition of satellite images at regular intervals in support of emergency response services.