CLS: your daily partner for Maritime Domain Awareness and Maritime Intelligence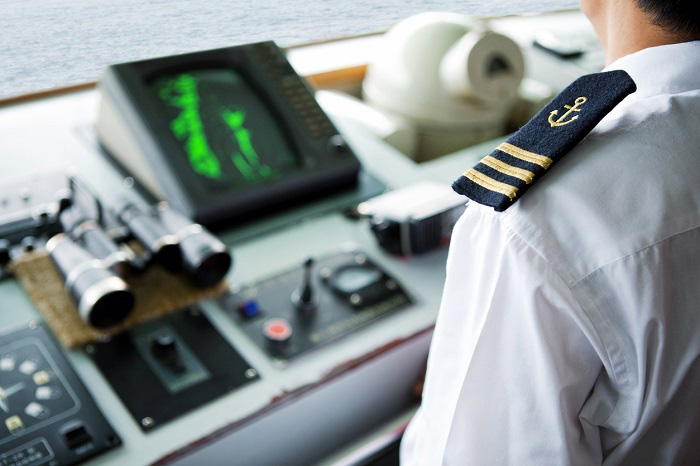 Day after day, for more than 30 years, CLS has been working hand in hand with maritime authorities worldwide, for safer and more peaceful seas.
As crucial maritime first responders, we would like to pay great tribute to law enforcement agencies and maritime authorities all over the world.
With all the challenges authorities must deal with on a daily basis, CLS is constantly working to provide solutions to address these issues.
Since its creation, as a provider of space-based services, CLS designs state-of-the-art solutions to support operational missions at sea:
fight against all illegal activities such as IUU or smuggling,
border control,
oil spill detection,
aid search and rescue operations, or
vessels' compliance and surveillance.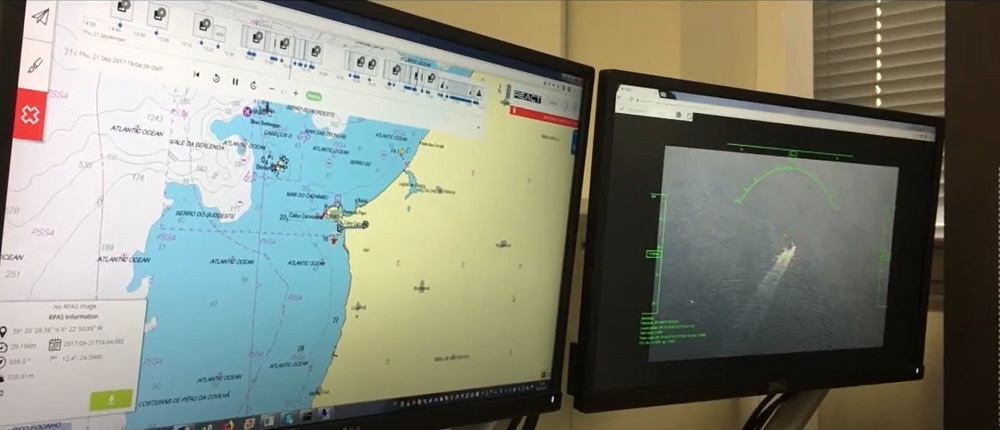 Because maritime security and safety is one of CLS' major concerns, our team of experts is committed to developing turnkey, innovative, and cost-effective value-added satellite and drone solutions for a complete picture of the maritime situation.
By understanding, preventing whenever possible and managing comprehensively any threat which may affect safety, security of people and assets at sea, CLS is proud to support law enforcement and maritime authorities.
CLS' Solutions Overview
A high value-added satellite services provider for maritime intelligence
Today's maritime authorities require quick and easy access to cutting-edge technologies to support decision making. This is the daily challenge addressed by CLS' analytical services and solutions.
Thanks to a unique access to multiple data sources, such as EO data, geolocation data, RF detection or drone data processed by big data and AI technologies, CLS is firmly at the heart of civil innovation for maritime surveillance.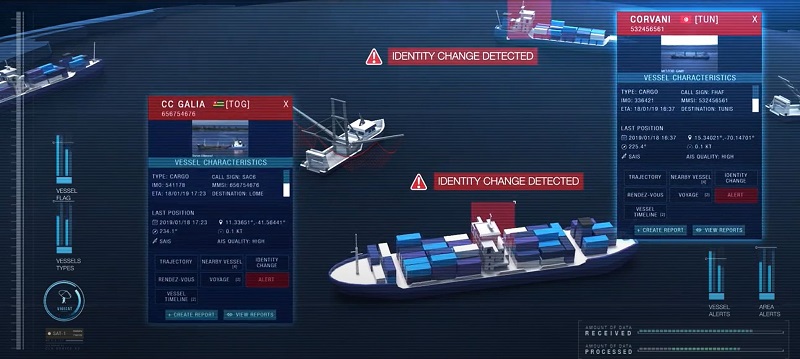 Enhancing maritime awareness
With MAS, our cutting-edge web-based platform for multi-source data fusion and analyses, we propose actionable intelligence for maritime domain awareness.
CLS' Maritime Awareness System (MAS) offers a unique and state-of-the-art platform to monitor activities at sea to maritime authorities, coastguards, law enforcement agencies and navies worldwide.
Remote Piloted Aircraft Systems
As tactical combination of satellite data, we have developed a situational awareness response using RPAS (Remote Piloted Aircraft Systems) to combat the daily threat of illegal activities on the world's seas, further complementing our maritime satellite surveillance services.
In addition to coastguards' support, we conduct maritime monitoring and surveillance missions' functions, fisheries control, law enforcement and furthering maritime domain situational awareness.
We lead maritime environmental missions using drones for oil spill detection, potential target identification as well as support to oil spill response where required.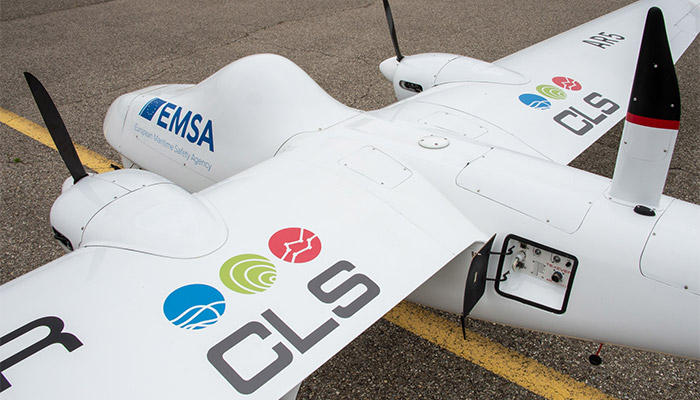 Search and Rescue
CLS provides a range of services to monitor traffic, and in case of an incident, support authorities in SAR operations coordination.
Law Enforcement and Compliance
CLS helps maritime flag administrations, shipping companies and fleet managers to be compliant with international regulations.
Our product portfolio goes from LRIT to SOLAS compliant SSAS services, tracking solutions for law enforcement, and monitoring ship emission at sea.
Contribution of space technologies for livestock and food security
As part of ESA program and with the support of CNES, CLS is working on a new space application for animal tracking in the field of livestock management, disease reduction and sustainability of ecosystem services…
Human / Wildlife Initiative
CLS and Nix Air Solutions propose to design and develop a solution to help local authorities to resolve Human-Wildlife conflict…
SISMA Project
In 2016, the European Space Agency (ESA) and the French Space Agency (CNES) launched a challenge to qualify the potential for new markets in the field of livestock management, disease reduction, and sustainability of ecosystem services…