European Maritime Day 2023 in Brest 24-25 May 2023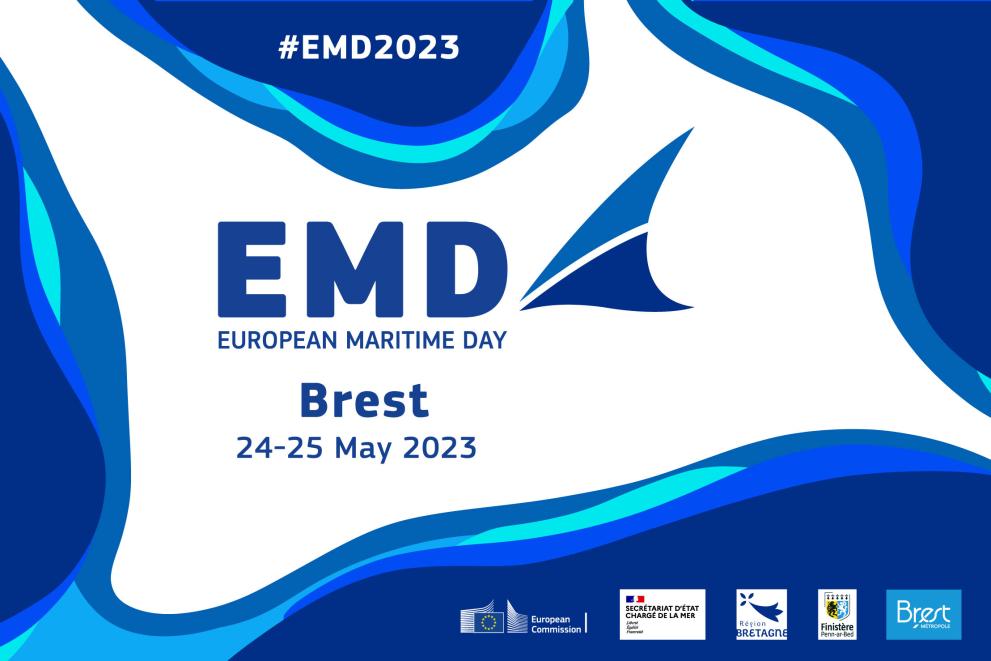 Come to meet Vincent Kerbaol, CLS Maritime Surveillance Head of Innovations & Solutions and site manager for CLS Brest, at The European Maritime Day 2023 which takes place at the Brest Expo conference centre in Brest, France.
The event is co-organised by the European Commission, the City of Brest, the Region of Brittany, the department of Finistère and the General Secretariat for the Sea.
On this occasion, we will be delighted to showcase our maritime awareness solutions to secure the world's seas:
THEMIS SAR: by working hand in hand with maritime authorities, CLS developed Themis SAR, the most advanced Search & Rescue decision support system following IAMSAR procedures.
Through this Incident Management System, navies and coastguards are empowered with a crucial software to save lives at sea.
MAS, is the CLS' cutting-edge web-based platform to monitor what's happening at sea. MAS provides actionable intelligence for maritime domain awareness: maritime monitoring and surveillance missions functions, IUU control, law enforcement, oil spill detection, potential target identification as well as support to oil spill response where required.
CLS' Maritime Awareness System (MAS) offers to maritime authorities, coastguards, law enforcement agencies and navies worldwide a unique and state-of-the-art platform to monitor activities at sea and combat the daily threat of illegal activities on the world's seas.
Program of the European Maritime Days includes among others
Introduction by:

Virginijus Sinkevičius, Commissioner for Environment, Oceans and Fisheries
Hervé Berville, Secrétaire d'état chargé de la Mer (FR)

A session on the future of blue economy ("High level panel on a new approach to a Sustainable Blue Economy : preparing the future"), with high levels experts:

Charlina Vitcheva, Director General of DG MARE at the European Commission
Eric Banel, Director General of DGAMPA – Direction Générale des Affaires Maritimes, de la Pêche et de l'aquaculture (FR)
Pierre Karleskind, Member of the European Parliament and Chair of the Fisheries Committee

A session on maritime security ("High level panel on Maritime Security: The EU Maritime Security Strategy; the role of the EU Agencies and inter-Agency cooperation") with top-level participants:

Didier Lallement, Secrétaire Général de la mer (France)
Leendert Bal, Head of the Safety, Security & Surveillance Department at the European Maritime Safety Agency (EMSA)
Lars Gerdes, Deputy Executive Director at the European Border and Coast Guard
And many other very interesting, targeted workshops.
The CLS's VIGISAT Station Keeps the Ocean Under Close Surveillance
Fighting against traffic, pollution, IUU, evaluation of AEP predictions for commercial wind farms. It's from Brest, France and since 2009, that the CLS's VIGISAT station, acquires and processes high-resolution satellite images.
Our maritime experts are on deck 365 days a year to assess the satellite images received by VIGISAT. These images have impressive powers, capable of seeing day and night and even through clouds. With our business analysts, it's a space solution like no other.
Thanks to the operational and real-time capabilities of CLS, VIGISAT has joined the very closed circle of European maritime surveillance by satellite.