French Assises de l'Economie de la Mer: CLS Highlights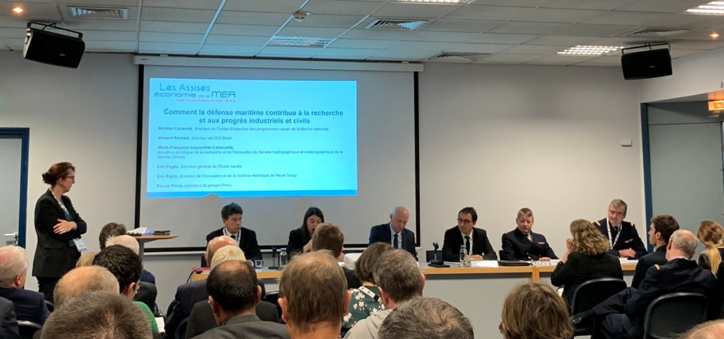 The Off of November 26: visit of CLS Brest with a delegation of about ten people, in the presence of the deputy of French Polynesia.
1st day of the meeting
Lunch at the table of the Chief of the Navy Staff, Admiral Christophe Prazuck.
2nd day of the meeting – Participation in the round table of the workshop
"How Maritime Defence contributes to research and industrial and civil progress"
By addressing current topics and issues related to the workshop theme:
ARTEMIS, Artificial intelligence with the DGA,
Kinéis, the new satellite IoT network from CLS,
Satellites and drones, CLS innovation serving maritime authorities.