New routes, new technologies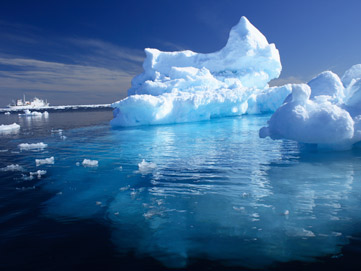 With the opening up of shipping lanes in the Arctic, a new world of shipping opportunities is possible. Fleets require reliable tracking and security capabilities, wherever they choose to operate in theworld. Today, SHIPLOC VI, CLS's new generation of SSAS long range tracking and alert services, takes a first step towards equipping vessels to ensure their security along these routes.
A growing amount of vessels use the routes throughtheArctic Waters to optimize journey time, reduce fuel consumption and mitigate carbon-dioxide (CO2) emissions. Vessels are also able to avoid piracy prone areas around the Gulf of Guinea and the South China Sea, notoriously high risk. It is expected that open-water vessels will be able to cross the Northwest Passage and North Sea Route regularly throughout the summer months by 2050, for up to four months per year.
To track and secure your vessel from pole-to-pole, SHIPLOC VI now also operates using the Iridium satellite constellation to ensure real time global coverage. Compliant with IMO SOLAS regulations, SHIPLOC VI provides a complete SSAS security alert and tracking service, allowing ship operators, fleet managers and chief security officers (CSO) to permanently monitor the security of vessel and crew via a dedicated shore based web interface. CLS, a subsidiary of the French Space Agency, is one of the world's leading operators of satellite based location, data collection and ocean observation systems. Since 1998, CLS has been providing SSAS services to the global maritime community and has established itself as the most reliable system on the market. The service is also the only Ship SecurityAlertSystem (SSAS) endorsed by the IMB. Committed to maritime security, CLS works closely with public actors such as IMO, IALAand ESAin the definition of future communication systems for all Arctic communities. Putting safe, secure, and environmentally-responsible maritime activity at the forefront, CLS participates in international projects, initiatives and studies to provide a range of maritime applications such as regional surveillance, environmental monitoring and fleet tracking services, amongst others.