Combatting IUU Fishing in Chilean waters with MAS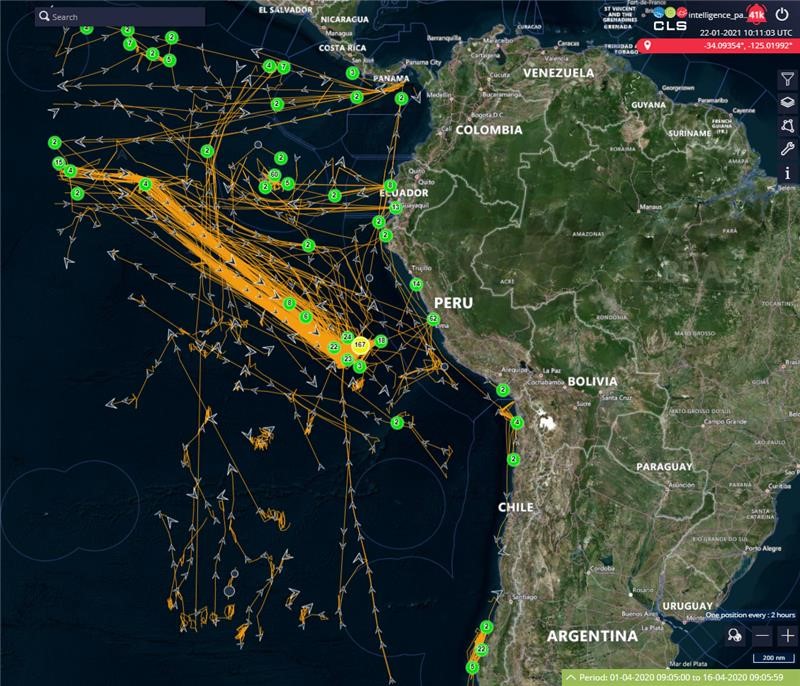 The IUU fishing industry is valued at $15.5 to $36.4 billion annually and accounts for 20 to 50 percent of the global catch. Its impact on the environment, economy, and security is a real concern and monitoring and enforcement is a significant challenge.
Solutions do exist which can help to combat this threat on the food security of millions of people around the world.
Big Data analytics and artificial intelligence are revolutionizing maritime domain awareness. Data fusion enables the processing of huge amounts of data, making new insightful analysis possible.
This is precisely what CLS' MAS (Maritime Awareness System) system provides. MAS is a unique state-of-the-art maritime intelligence platform, a key tool in extracting actionable intelligence from a vast array of data at a glance.
Main Image: Area monitoring – MAS provides an immediate and complete situational picture of an area of interest. Here, activity in Chilean waters. The example above shows monitoring of the fishing traffic in the zone.