Innovation at the Heart of the CLS's Process: Vision and Expertise for Maritime Surveillance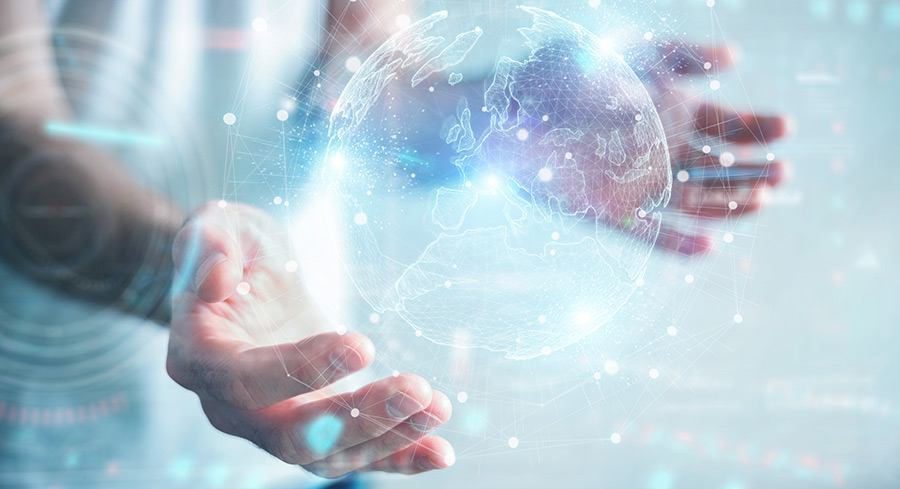 Fostering a culture of innovation, encouraging agility and initiative, and integrating incubators and intrapreneurship are all part of CLS' core practice.
We need to be responsive in a changing world, so that we can adapt our solutions in anticipation of our customers' changing needs. These different aspects must be deployed and coordinated through the definition and implementation of a genuine innovation strategy.
CLS' Innovation Unit for Maritime Surveillance, headed by Guillaume Hajduch, is part of this innovation strategy.
What are the missions of the Maritime Surveillance Innovation Unit?
Its primary mission is to provide innovative solutions and expert support for maritime surveillance. Our research and analytics work, naturally benefits all our clients, whether they are offshore wind farm operators or fisheries monitoring companies.
For our daily missions dedicated to maritime surveillance applications, we focus on:
Fusion of maritime information (AIS, compliance, shipping, imagery). This is directly usable in CLS' Maritime Awareness System (MAS) which exploits and processes big data, allowing users to receive, store and query, in real-time, huge volumes of multiple data sources.
MAS is CLS' key tool, used by maritime authorities worldwide, to extract maritime actionable intelligence from large quantities of data at a glance.
Processing of high resolution optical and radar imagery data: we develop new algorithm tools and methodology to support surveillance, detection of illicit or abnormal behavior in the maritime and coastal domain.
Here again, it is a matter of continuous improvement for MAS and for our clients like the French Navy and EMSA (European Maritime Safety Agency).
VIGISAT, the ocean under high surveillance
From the CLS' VIGISAT radar acquisition station, the first civilian station for direct reception and analysis of high-resolution radar images, in Brest, our expert analysts in maritime investigation have delivered hundreds of reports on pollution detection and accompanied the authorities of European states in the fight against the fouling of our oceans.
Environmental monitoring, maritime safety and sustainable management of marine resources also benefit from data acquired with VIGISAT.
Expertise in quality control, calibration and validation of SAR sensors. This benefits from the SAR Mission Performance Cluster (SAR-MPC) in which CLS has been associated since 2012 as the prime contractor. In the framework of the Copernicus program of the European Commission, the project secures that the images provided by the Sentinel-1 SAR constellation achieve the targeted performances for the benefit of their users.
Co-development, agility, and intelligence
It is a fact, 58% of businesses are now leading co-creation projects to help drive innovation. By applying a principle of co-construction in close collaboration with our sales teams and by focusing on our customers' needs, we are leveraging the power of co-creation to market new products.
Our mission covers scientific and technical monitoring, as well as R&D studies in the fields of AIS and satellite optical and radar sensors, with a strong collaboration with research laboratories such as IMT Atlantique, and University of Southern Brittany, to name two examples.
We participate as well to projects of the H2020/Horizon Europe program in collaboration with partners across Europe to develop and demonstrate emerging technologies in our field of expertise.
This collaborative approach can be THE way to discover new market opportunities, push product branding in new directions, or establish a presence in a completely new area.
In conjunction with the CLS DataLab, we define functional prototypes to test concepts and processes derived from customer needs.
We must also mention that we validate the scientific and the technical operational developments done by CLS' Advanced Tech operational team, and the evaluation of the possible gap and its adjustment between the initial need and its realization, always in a customer-oriented state of mind.
In a win-win approach, we offer our expertise to the CLS operational teams, placing CLS staff in a position to propose suggestions and ideas, encouraging people to submit responses for potential adoption, developing an open culture, collective intelligence, and creating new spaces of innovation.
Maritime surveillance: Innovation at the heart of the process
The results are being integrated into MAS, our complete and real-time platform to monitor maritime activity designed for maritime authorities, to enrich automatic processing, to raise alarms, or added artificial intelligence.
These multiple data sets form the basis for performing real-time or historic surveillance on an area, fleet or vessel of interest, as well as creating alerts for specific events or vessel behavior.
Bridging theory approaches with applications, partnerships and research contracts with laboratories:
With IMT Atlantique:
With UBS (University of Southern Brittany):
Guillaume Hajduch, Head of the Maritime Surveillance Innovation and R&D Department
Guillaume is based in Brest, Brittany, France, where CLS' VIGISAT station, for reception of high-resolution satellite imagery stands as a key maritime surveillance operational center in Europe supporting state action at sea.
After an engineering degree at IMT Atlantique in 2000, Guillaume specialized with a PhD in signal processing and telecommunications. Joining CLS in 2008, Doctor Hajduch focused on radar satellite applications, and then to R&D, dedicated to maritime surveillance, and to other businesses lead by CLS.